The Norton Regional Health Foundation is a 501(c)(3) nonprofit organization that focuses on the importance of rural health and health care. The Foundation's mission is "to support the enhancement of quality health care for the residents of Norton County and surrounding counties." The Foundation believes in the value of health care and healthy communities and just as it aims to support projects of the hospital and Norton Medical Clinic, it also aims to help make the healthy choice the easy choice among rural communities in the region, with the realization that "Health is wealth for our economy and our quality of life."
The Foundation, started in 2016, is working to educate and motivate regional citizens of northwest Kansas and southwest Nebraska to build an understanding of the relationships among health, health care and their environment, and have them serve as effective advocates for healthy living. Specifically, the Foundation looks to meet the health care needs of regional communities and support expansion/renovation/updating projects of the Norton County Hospital and Norton Medical Clinic, which will enable more opportunities for quality health care locally and economic stability/potential growth. The Foundation also works with the Live Well Norton wellness coalition, a local volunteer-driven coalition with a focus on sustainable community wellness projects.
While it functions under its own Board of Directors, it is housed within the Norton County Hospital.
Annual Reports
Form 990 for Non-Profits
Click the links below to immediately scroll to the information for which you are seeking:
Current Projects
Tax-deductible gifts are graciously accepted at any time. Any general, unrestricted gifts will help support any and all health and health care related projects funded by the Norton Regional Health Foundation. Donors can also designate their contribution as "restricted" to support a current project, or to establish a new fund to support items such as a scholarship or major purchase deemed appropriate by the donor and Foundation. Current projects include: CT Scanner; Patient Needs (ongoing updates to help improve patient care, inlcuding new patient beds); and Live Well Norton community wellness projects.
CT Scanner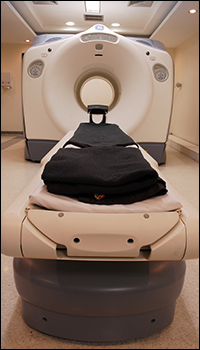 Computed Tomography (CT) scans allow hospitals to explore inside the human body, which could include the brain, spine, chest, abdomen, pelvis and other organs to help determine the location, type, and extent of a disease or injury. These scans can be life-saving in chronic and emergent situations.
Norton County Hospital's Diagnostic Imaging department has a CT Scanner approaching its end of life. This crucial piece of medical equipment will cost the hospital at least $300,000 to replace.
The replacement machine would be more technologically advanced and equipped to produce higher-quality images for more precise diagnoses. With greater CT technology, our hospital could reduce the need for invasive exploratory surgeries and biopsies, which could ultimately save patients time and financial resources. The new scanner would also use the latest in radiation dose reduction and deliver better patient comfort and quality of care.
"At Norton County Hospital, we strive to be as progressive as possible and keep up with new technologies. A new CT Scanner would have numerous patient benefits, including quicker, more precise results. This new equipment is needed to continue to keep the best care close to home for patients and help us save lives." Mitch Bartels, Director of Radiology
In addition to the CT Scanner, other projects in Diagnostic Imaging (Radiology) are also needing updated in the near future. This includes mammography equipment. If you would like to make a gift to support projects for our Diagnostic Imaging department, please contact the Norton Regional Health Foundation by calling the hospital at 785-877-3351 or email nortonregionalhealth@gmail.com.
Patient needs
Norton County Hospital improvements focused on patients' needs are ongoing. We as staff want our patients to receive the best care possible in a comfortable atmosphere.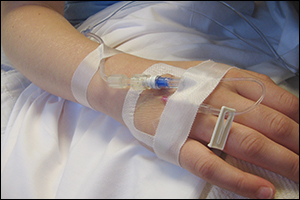 For these reasons, the hospital has several current projects planned to improve patient care. Among those possible "patient needs" projects are:
New beds (Most of the current beds are more than 15 years old and need replaced with modern technologies. Five new inpatient beds were purchased in 2022, but NCH is a 25-bed critical access hospital. The need for new beds will be ongoing for a few years.)
Improved call light system (Allow patients to receive faster, more efficient responses from medical staff, and allow staff members to communicate with one another more effectively.)

The Foundation has successfully funded many projects to improve NCH:

The Foundation Board voted to approve the purchase of a new fetal heart monitor for the Labor & Delivery department; that purchase was made in summer 2018.
The Foundation Board voted to approve the purchase of a second set of surgical instruments primarily used for podiatry procedures. That approval was made at the November 2018 meeting. Read more about this purchase.
The Foundation Board voted to approve the purchase of emergency preparedness supplies to benefit hospital staff and area communities. That approval was made at the March 2019 meeting. Read more about this purchase.
The Foundation Board voted to approve the purchase of a new BiPAP/CPAP machine to benefit patients in respiratory distress. The purchase was made possible by Foundation and Hospital support. Approval was made at the May 2019 meeting. Read more about this purchase.
The Foundation Board voted to financially support the hospital's physician recruitment efforts. That approval was made at the September 2019 meeting. Read more about this purchase.
In 2020, the Foundation funded a new defibrillator ($17,000); a portion of a new communication software (TelmedIQ) ($6,000); and new equipment for the OB program ($16,000).
The Foundation Board funded a request for a pain management table for $9,800 in early 2021.
The Foundation funds ongoing needs for the Stepping On program, a falls prevention program for seniors.
The Foundation funded a new Labor & Delivery bed in 2021 for nearly $10,000.
The Foundation funded five new inpatient beds in 2022 that totaled more than $35,000.
In 2022, the Foundation purchased three new TelePaks to support patient monitoring and cost more than $3,000.
In 2022, the Foundation purchased a portable ultrasound machine and video laryngoscope. The ultrasound machine will be used mainly in the outpatient clinic, while the video laryngoscope would serve as a second instrument so one could be in place in the Emergency department, while the other is in the Surgery department. The two purchases combined total $22,600.
The Foundation pledged $9,500 in late 2022 and early 2023 to support Physical Therapy in a variety of ways. This includes new equipment for patient care and funding a student athlete injury prevention clinic.
Live Well Norton projects
Live Well Norton works with the Norton Regional Health Foundation. It houses its funds within the Foundation. Live Well Norton accepts donations, as well as applies for grant funding to help make healthy, sustainable changes in Norton.
One of Live Well Norton's major projects was a trail project along Armory Drive (running east to west along the north side of the street between Hwy 283 and West Street). Live Well Norton worked with other community organizations, such as the City of Norton, Norton Correctional Facility and local airport board. Live Well Norton raised the necessary $25,000 to support this project with the help of the Dane G. Hansen Foundation, Norton County Community Foundation and Norton Trails Fund. The City of Norton agreed to supply the equipment and supervision over the project, while the Norton Correctional Facility supplied the labor to complete the project. Construction began in October 2017 and was completed by the end of June 2018!
Live Well Norton also partnered with Norton Kids' Cafe in the summer of 2018 to provide free meals five days per week to children age 18 years and younger. These meals have been hosted at the Norton First United Methodist Church each summer since. Donations have helped support this program. The Kansas Food Bank supplies shelf-stable, nutritious meals for the children as well. Check the Kids' Cafe Facebook page for updates.
Pathways to a Healthy Kansas Initiative by Blue Cross Blue Shield of Kansas
Live Well Norton was also selected as a Pathways to a Healthy Kansas awardee in July of 2020! You can read more about that grant award in a news release.
In summary, the Pathways initiative combines community-wide evidence-based solutions and promising practices for improving active living, healthy eating and tobacco prevention to make a large impact across multiple sectors in communities. The program provides community coalitions with the tools and resources needed to engage their communities and remove barriers to healthy living.
Check out below some of the work being done locally to improve community health.
Pathways Impact Report for Norton County 2023
Norton County Community Health Improvement Plan (CHIP), March 2023
Norton County Regional Food Systems Assessment, July 2022
Pathways Impact Report for Norton County 2022
Pathways Impact Report for Norton County 2021
Scholarships
The Norton Regional Health Foundation offers scholarships in nursing and other health professions. More details are provided on the application.
Applications are due by 11:59 p.m. of August 1, 2023. Completed scholarship applications can be mailed to the Norton Regional Health Foundation, P.O. Box 250, Norton, KS 67654 or emailed to caryl@nortonregionalhealth.org. Applications will be scored by a committee of 3-5 individuals from the Norton Regional Health Foundation Board of Directors and Norton County Hospital Board of Trustees.
Donate
We welcome you to join our cause! You can make a tax-deductible contribution at any time. Checks can be made out to the Norton Regional Health Foundation and personally delivered to the Norton County Hospital or sent via mail to:
Norton Regional Health Foundation
P.O. Box 250
Norton, KS 67654
Donate online
If you would like to make a donation online using your credit card or PayPal account, please click on the "Donate" button below to enter your information. After clicking the button you will see a field to enter the dollar amount of your donation. Then you can choose to donate with PayPal or with a credit card. We appreciate your support of the Foundation!
More Donor Opportunities
Donations can come in a variety of formats! Donors are encouraged to contact the Norton Regional Health Foundation if interested in contributing through:
Stocks
Commodities
Real Estate
Life Insurance
Memorials
Estate Plans
Retirement Plans
Other Assets/Planned Giving
Giving through a business
Establishing an endowed scholarship (minimum $25,000 gift)
Joining the Legacy Society (minimum $50,000 cumulative gift)
Norton Regional Health Foundation Legacy Society
Is health care your passion? Do you wish to ensure health care access in Norton County for the long-term? Become a member of the Norton Regional Health Foundation Legacy Society!
The NRHF Legacy Society was created to recognize and commend individuals, families and businesses/organizations who have chosen to give, cumulatively, $50,000 or more to the Foundation. This gift can be made throughout the lifetime of the donor and/or through planned giving. Through a planned or deferred gift, donors can significantly advance the Foundation's mission. A donor may make his or her gift unrestricted so that it can be used in an area where it is needed most, or designate the gift to benefit the donor's particular wishes as it relates to the Foundation's mission.
As a member of the NRHF Legacy Society, you can ensure that your thoughtfulness today will continue well into the future. All gifts, but particularly planned gifts, can be as unique as each individual who makes them and may be tailored in a way that best serves each donor's financial situation, needs, objectives and wishes, along with those of the Foundation. Among planned gift options include but are not limited to: bequests through a will or living trust, charitable remainder trust, real estate, retirement plans, life insurance, charitable gift annuities, etc. We would be happy to work with you in your gift planning journey, along with your attorney, tax professional and/or investment professional.
If you as a donor desire to ensure your legacy continues on through enhancing "quality health care for the residents of Norton County and surrounding counties," please complete the Statement of Intent, and return it to:
Norton Regional Health Foundation
P.O. Box 250
Norton, KS 67654
Further, donors should also know that they can become a "Founder" of the Norton Regional Health Foundation's Legacy Society when their cumulative giving exceeds $500,000. Founder members of the NRHF Legacy Society are able to have naming rights appropriate to the gift. Gifts of $25,000 or more can be endowed to create a health or health care-related program or scholarship based on the donor's wishes, which can also be named for the donor. If you wish to learn more, contact the Foundation at 785-877-3351.
Annual giving levels
Gifts made to the Norton Regional Health Foundation will be counted toward the supporter benefits program in the fiscal year the gift is received (fiscal year runs January through December). Every gift to the Foundation makes a difference, and we want to show our contributors how much we appreciate them. All supporters, regardless of their giving level, will be recognized in the Foundation's annual report and website, if they desire to be recognized.
Download Individual/Family Partnership Opportunities
Download Business Partnership Opportunities
Download the Foundation's brochure
Contact Information
For more information, contact:
Norton Regional Health Foundation
Phone: 785-877-3351 (Hospital main line); 785-874-2205 (Foundation direct line)
Fax: 785-877-4899
Email: nortonregionalhealth@gmail.com