These details are subject to change at any time due to COVID-19. Please pay attention to and follow signs that are posted at the hospital and clinic facilities.
----------
Visiting hours for Norton County Hospital are from 6 a.m. to 9 p.m. Doors will be locked/unlocked accordingly. Visitors should enter the hospital's east main entrance (look for the long covered walkway), turn left after the first set of doors to go to the main lobby, and follow directions to check in at the Nurses' Station. Feel free to park in the hospital's main lot adjacent to Hwy 36.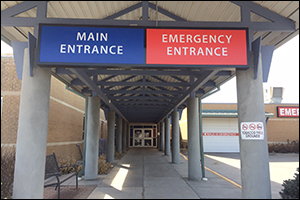 A few considerations:
No visitors age 12 years and younger.
Temperature screening is required.
DO NOT visit patients if you are ill.
All children must be accompanied by an adult.
Please be sure to check in at the Nurses' Station prior to patient room entry.
Visitors must not interfere with the activities of the professional staff.
Welcome to our hospital, and thank you for visiting!