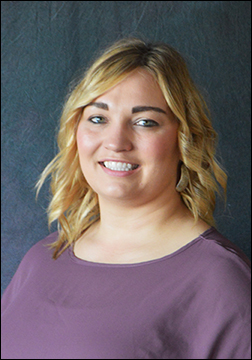 Klare Bliss, RN, is the hospital's Chief Information Officer. She was born and raised in Phillipsburg, Kansas, but now resides outside of Almena, Kansas. Klare attended Colby Community College in the nursing program and graduated in 2009 with her RN.
Klare started working at Norton County Hospital in June 2009 and has worked as a nurse in various capacities since, from the medical/surgical floor, to emergency, to labor and delivery. In 2012, Klare took on the position of provider facilitator/utilization review. She worked closely with the medical providers and clinical staff to build the facility's electronic health records system. The hospital updated to a new version of EHR, Centriq, in March 2014, and Norton Medical Clinic followed in May 2015. She launched and facilitated training for both the hospital and clinic.
In her current role, Klare works with all clinical staff on customizing, updating and training using the EHR software.
To contact Klare, call 785-877-3351, or email her at kbliss@ntcohosp.com.