Norton County Hospital welcomes physician on temporary assignment
July 17, 2018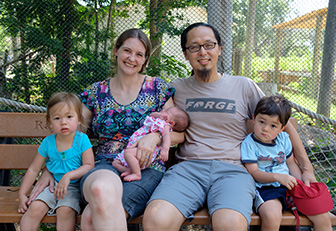 NORTON, Kan. – Dr. SunMin Kim will be joining Norton County Hospital July 31 through Aug. 18, 2018. Dr. Kim is family physician coming to Norton to help meet the needs of patients and their families before a service opportunity abroad. He was born in South Korea and was raised in Japan.
Dr. Kim majored in biophysics at University of California Los Angeles, and attended medical school at University of California San Diego, where he also earned a master's degree in Clinical Research. He completed his residency in Family Medicine and fellowship in International Family Medicine at Via Christi Hospitals in Wichita in 2016 and 2017, respectively.
Dr. Kim's wife Angela is a Registered Nurse who currently stays home to take care of three children, Elias (age 3 years), Lenora (age 2 years) and Alina (age 2 months). Dr. Kim and his family are planning to serve in North Africa long-term.
Norton County Hospital will keep the public informed of physicians temporarily working at its facility while recruitment continues for permanent physicians.
###